Recently, we have become the proud owners of a VW California Camper.  We are looking forward to some exciting and relaxing times in it.
Naturally, we wanted to personalise it, and so one of the first things that I have made is some bunting!  I wanted to use some trendy campervan fabric, but also have a little bit of other colours in there as well.  Our camper is grey and a pale wood colour inside, so I chose navyblue, cream and brown.  You probably don't need to buy fabric for this, I had plenty of fat quarters and scraps to make this.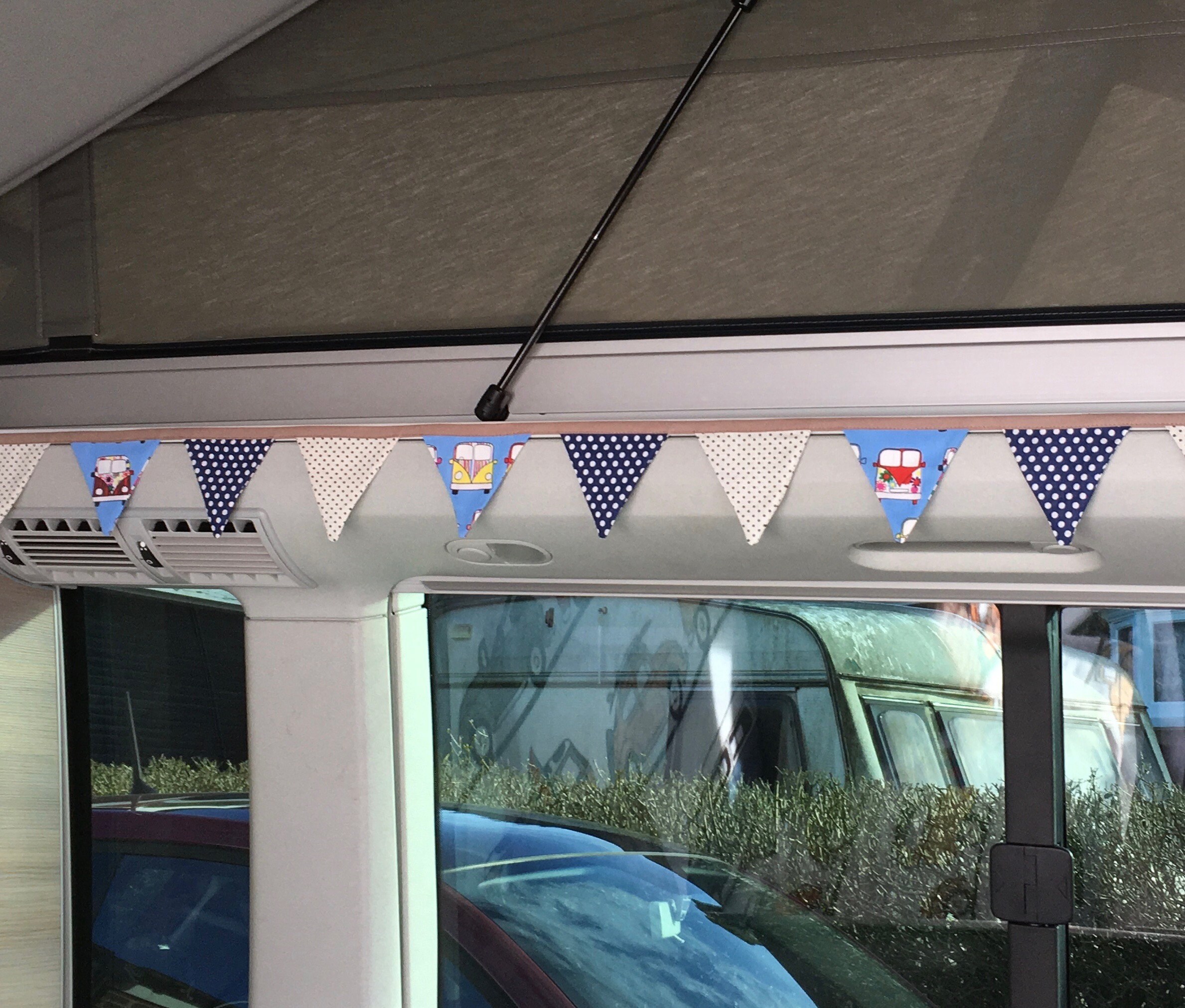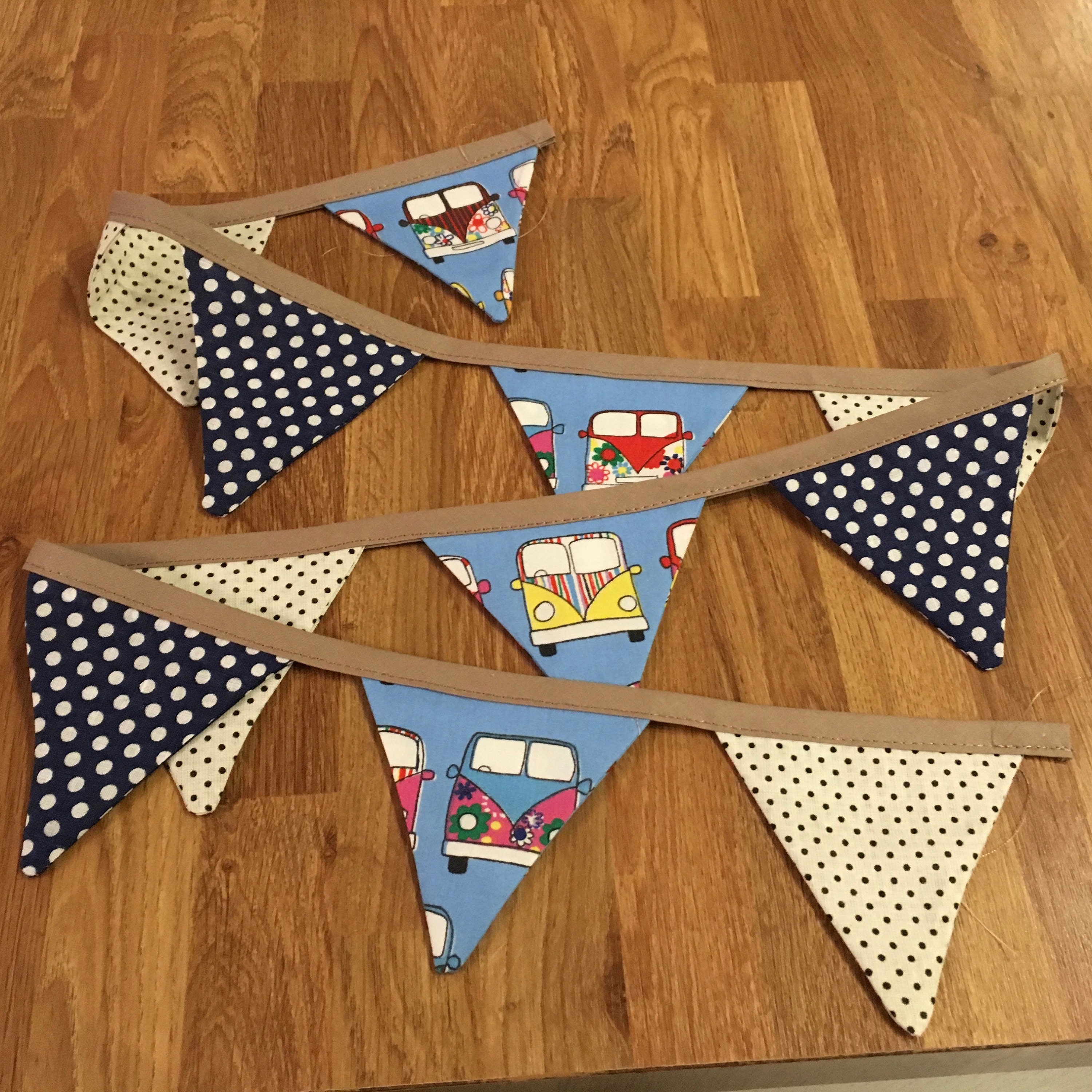 First, work out the size you want the finished 'flag' to be. My finished triangles are about 10cm at the top, approx 9cm high.  I cut out a template and worked out that I need 11 of these flags - my finished length of bunting is 122cm, so that gives me about 1.5 - 2cm inbetween the 'flags'.
I am a keen sewer, but I also like to have shortcuts.  So, here's how I made my bunting. Rather than cut the bunting shapes out first, I lay the template straight onto the fabric and machine around it (leaving the top open).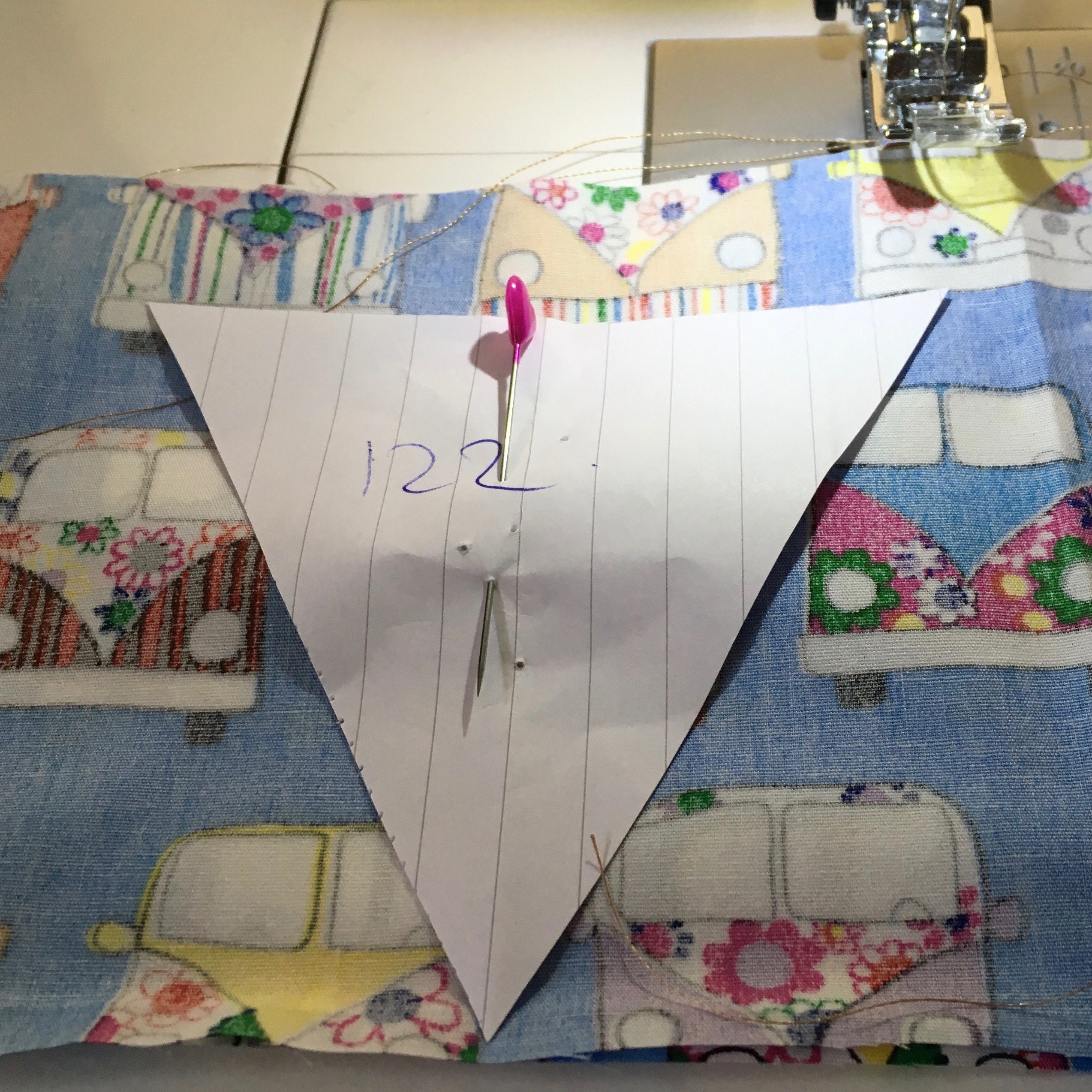 I go back on myself and stitch the 'flags' twice so that when you turn them out, they are less likely to split the seams.  Once sewn, I cut them with a rotary cutter as near to the seam as possible.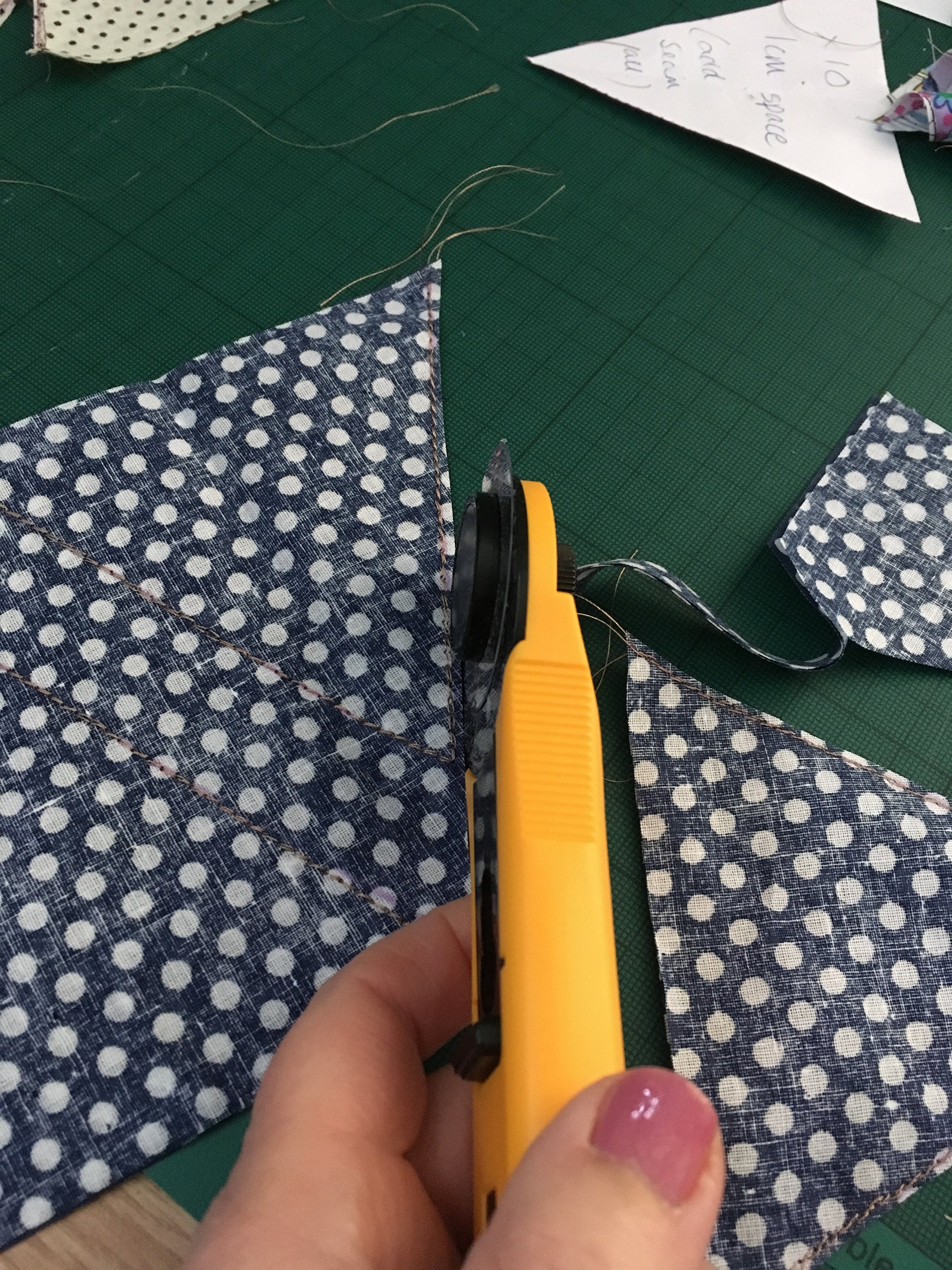 Then turn inside out, and press very carefully.  
Pin (or use quick sewing clips) the 'flags' onto the bias binding and then finally stitch.  Easy!