I love making Christmas decorations, so I thought I would share with you how I make a Christmas star.  It's basically a patchwork design, backed, topstitched and adding a ribbon.
Begin by cutting out the diamond shapes - 6 in total, in any combination of fabrics you like.  I use a template by Sew Easy, but you could do this with a paper template.  Be as accurate as you can here, it's important that the pieces match up.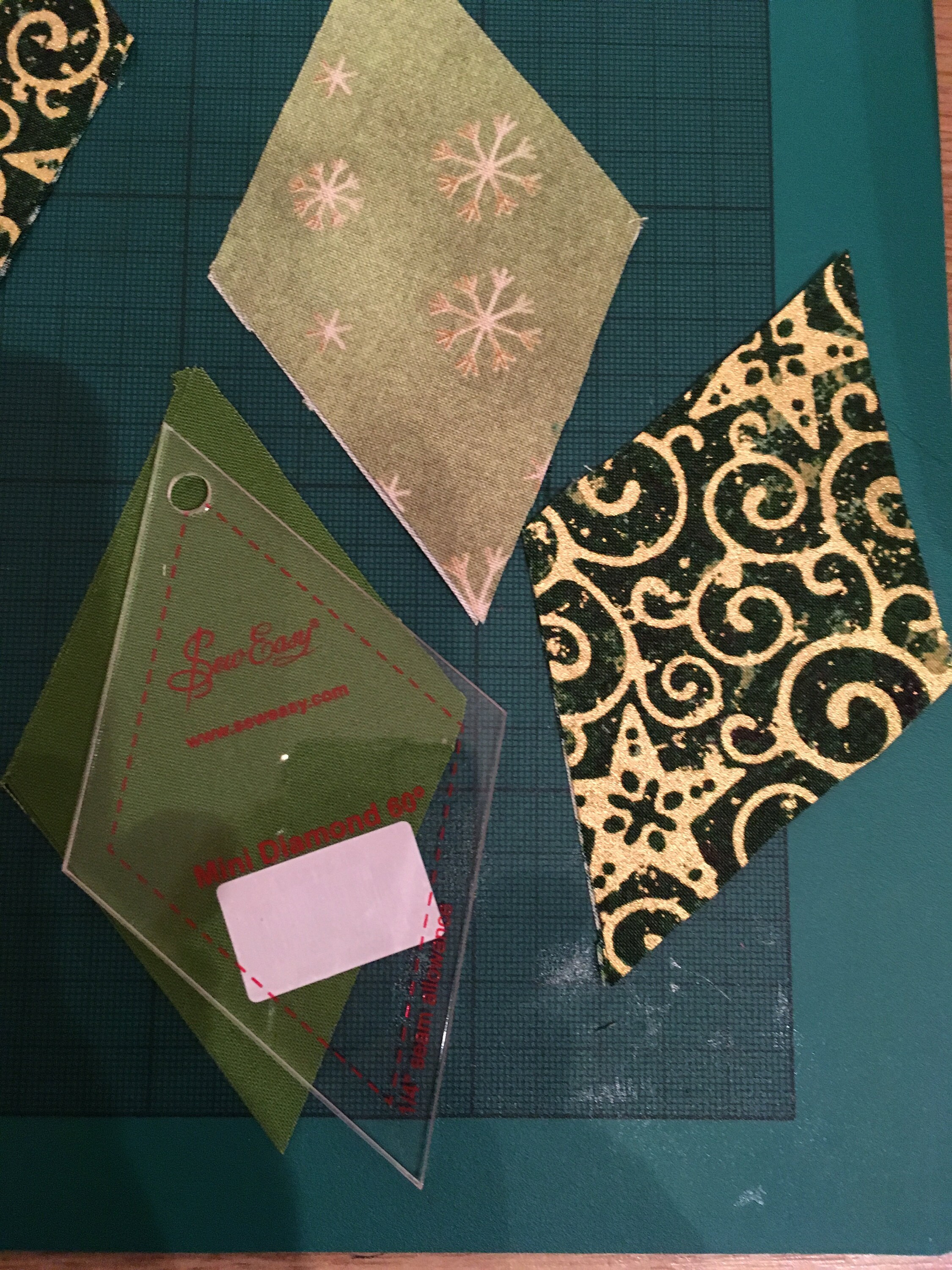 Now when you start stitching your pieces together just make sure you have the same seam allowance on all the pieces.  I use 0.25" seam allowance, but it doesn't matter as long as you always use the same seam allowance.  Add the pieces together in a circle - work around, adding one piece after the other.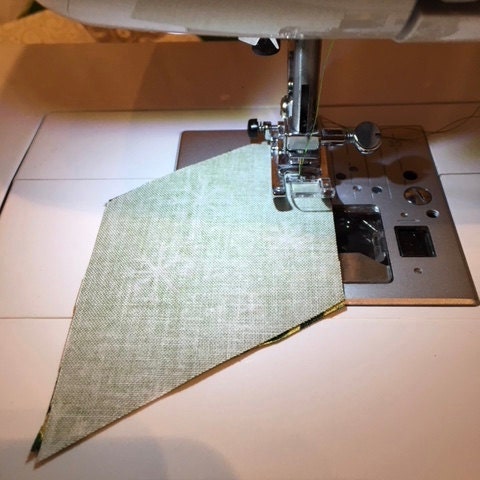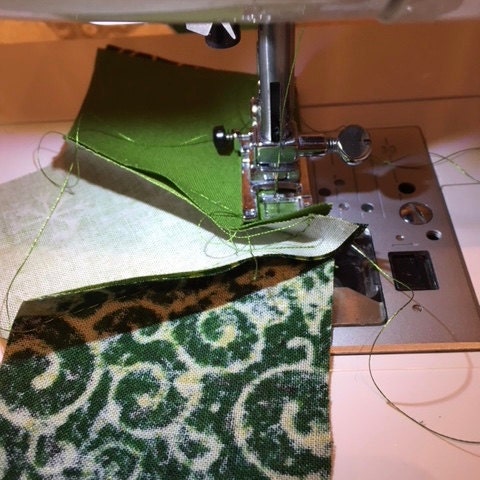 When you have stitched all the pieces together you have the basic star shape.  Trim off all the threads and give it all a good press.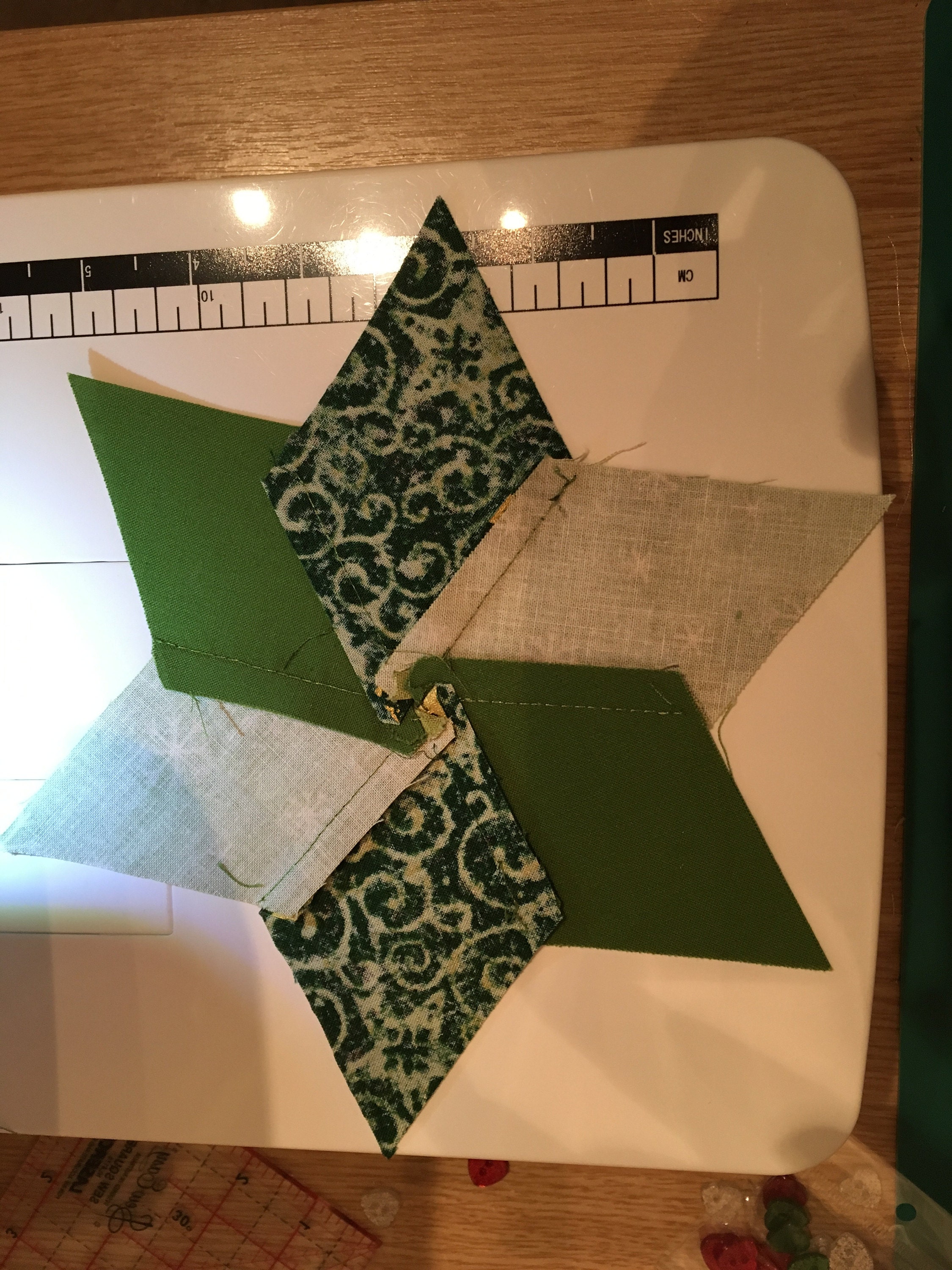 I like to press all the seams in one direction - that way it reduces the amount of bulk fabric, and every seam is slightly flatter.  I also trim off all the triangles in the centre - again just to make things lie flatter.  Turn it over and you can see what the star will look like -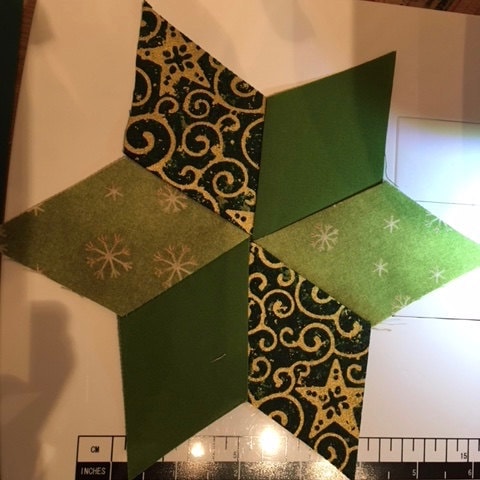 Now to back the star.  Firstly go back to the iron and press down the same seam allowance on all the outside edges of the star.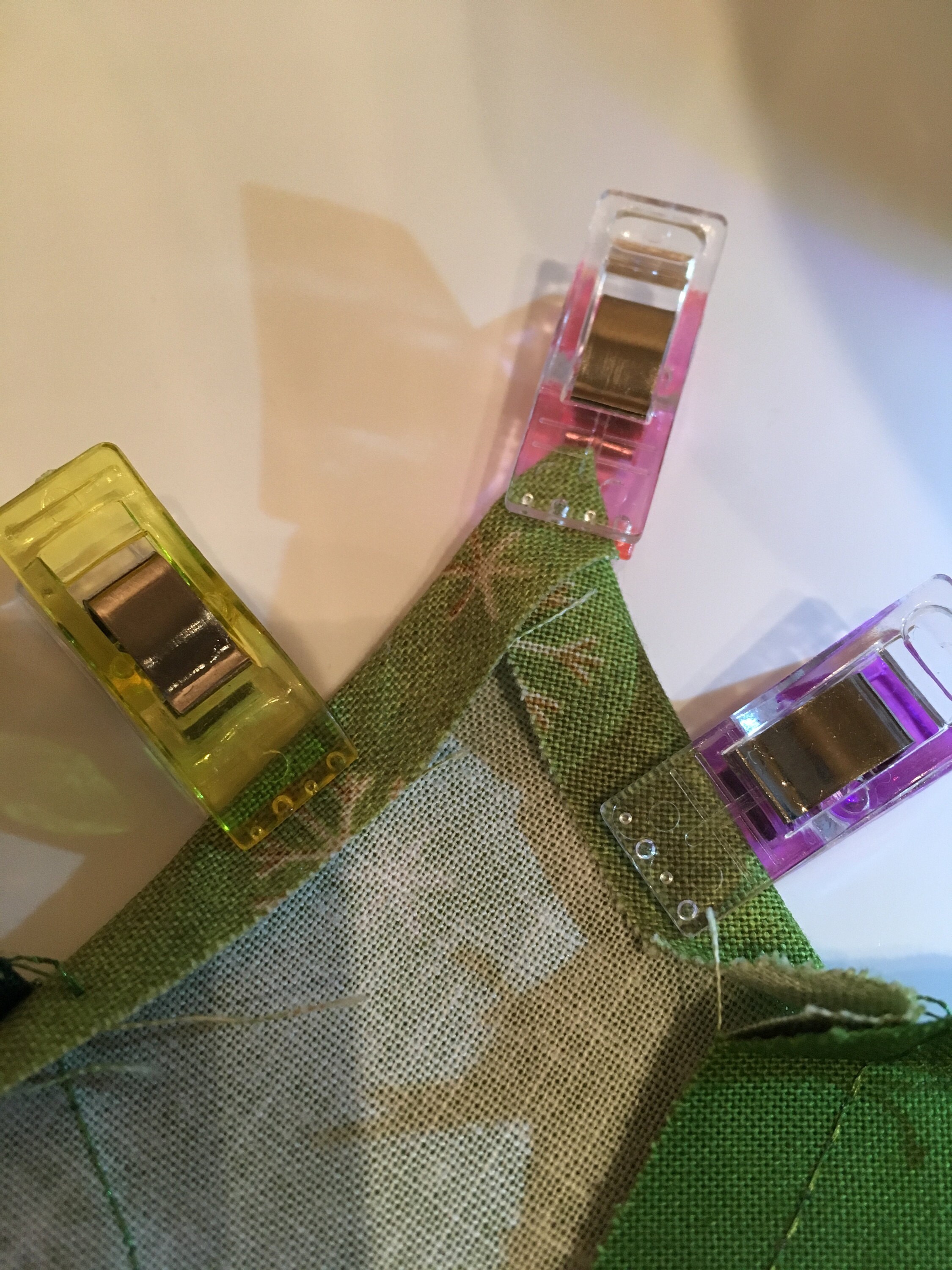 You can use pins, tack it by hand - or I like to use these handy sewing clips.  When you do the top of the star fold the top down before you turn the edges in, that way it is neater.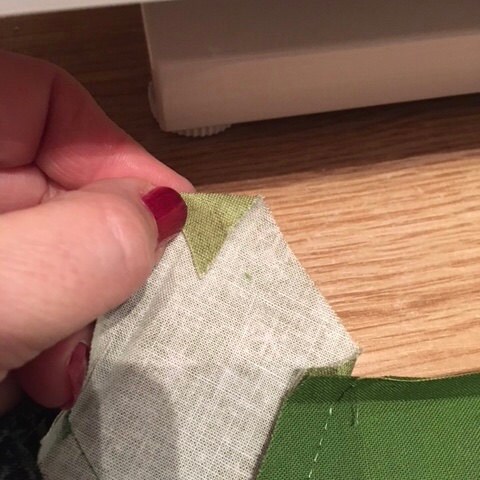 When you have all the sides turned under, lay it onto the backing fabric.  I pin the front onto the backing at this point because I like to stretch it very slightly and the pins hold it nicely.  You can use any backing - I use felt.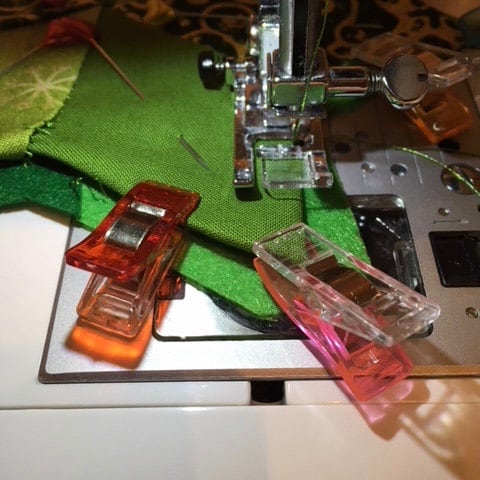 Now carefully stitch right on the edge around the star, moving the clips out of the way as you go.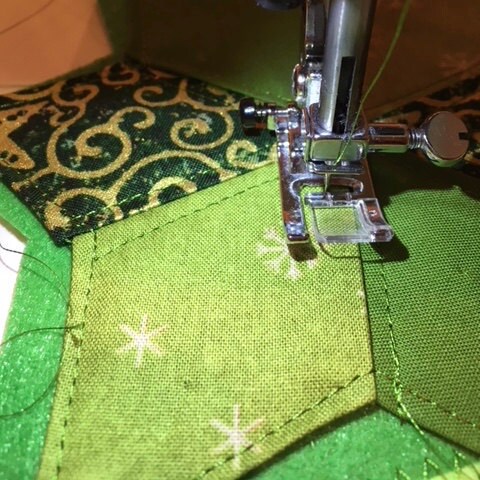 Add any topstitching that you like - I like to go around the inside of the diamonds.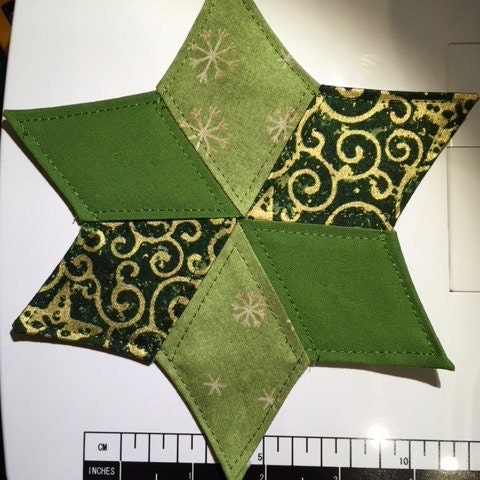 Trim off the backing and the star is finished.  Now you can add some sequins, buttons or a ribbon if you wish.